Thailand wants to Mechanise Uganda's Rice Production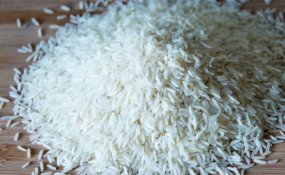 Kampala — The Royal Thai Embassy has started exploring areas around the country where they intend to introduce mechanised rice production and modern medical facilities.
Speaking at their national day celebrations last week, Cherdkiat Atthakor, the Ambassador representing East Africa, said they have contacted Thai investors who are already prospecting areas where they are setting up mechanised rice production and constructing modern medical facilities to promote medical tourism.
"Last year, we invited business people from Thailand to acquaint themselves with potential market in Uganda. They are comfortable with the trading potential in the African market especially in medical tourism," he said.
"25 million tourists visit Thailand every year. We want to diversify Uganda's tourism because you are already lucky that Uganda has many tourist attractions," he said.
Ms Barbra Mulwana, the Thai Counsul to Uganda, said Uganda is already benefiting from her relations with Thailand. She said already, 35 scholarships were secured this year for Ugandans to go and study in Thailand.
"Thailand is providing partnerships to help our farmers to mechanise their processes to improve their yield. Thailand is good in mechanising the rice sector and they have a lot to teach us by sharing their expertise," she said.
Currently, there is a lot of trade coming from Thailand to Uganda and many opportunities in the service industries which make Thailand the number one Asian tiger in the services sector.
Mr Henry Okello Oryem, the Foreign affairs state minister, noted that Thailand has attained success because of business ethics where entrepreneurs separate business as a corporate entity from the owner.
"Thailand boasts of successful multibillion companies that were established by grandparents who separated themselves from the business but just earned their dividends and salaries from the company," he said.